SRE (Grades 1-8) Registration Form
Back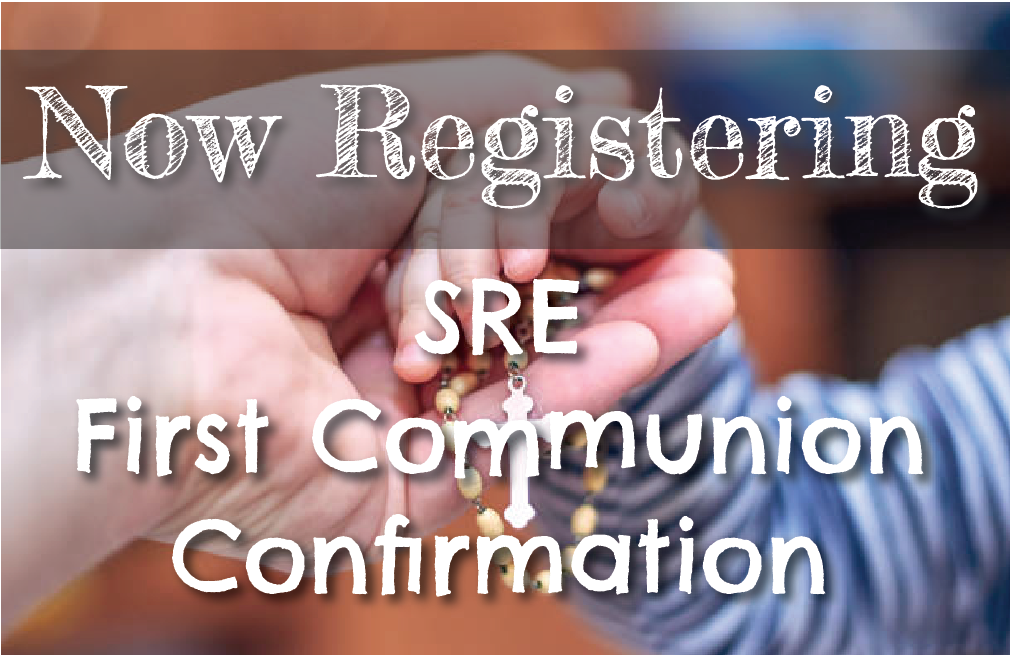 Welcome to American Martyrs SRE
SRE, School of Religious Education, is faith formation for children in Grades 1-8. We are enrolling students for the Academic Year 2023-2024.
New families - Welcome! If your child is not baptized, we will be happy to speak with you about planning your child's Baptism. If you have a baptized child, please have your Baptismal Certificate ready to upload as a copy is required for our records, even if they have been baptized at American Martyrs.
Preparation for First Communion is a two year requirement. If you are joining us in Grades 2-8, our team will help you with placement for the first year of this journey.
Returning families - Welcome Back! Thank you for taking the time to complete this form for each of our students. If you have a First Communicant, please have your baptismal certificate ready.
IF YOU ALSO NEED TO sign up CHILDREN for confirmation, PLEASE USE THis SAME FORM
Sealed. 1 - Year 1 Confirmation Candidates will need to provide Baptismal and First Communion Certificates if you did not receive these Sacraments at American Martyrs. If your child is not baptized or has not received First Communion, the Confirmation Team will work with you to receive these Sacraments as well.
Sealed. 2 - Year 2 Confirmation Candidates must have successfully completed Sealed. 1
IF YOU ALSO NEED TO sign up CHILDREN for confirmation, PLEASE submit only one form per household for both SRE grades 1-8 and confirmation.
Click to Register