Help for Ukraine
Back to Resources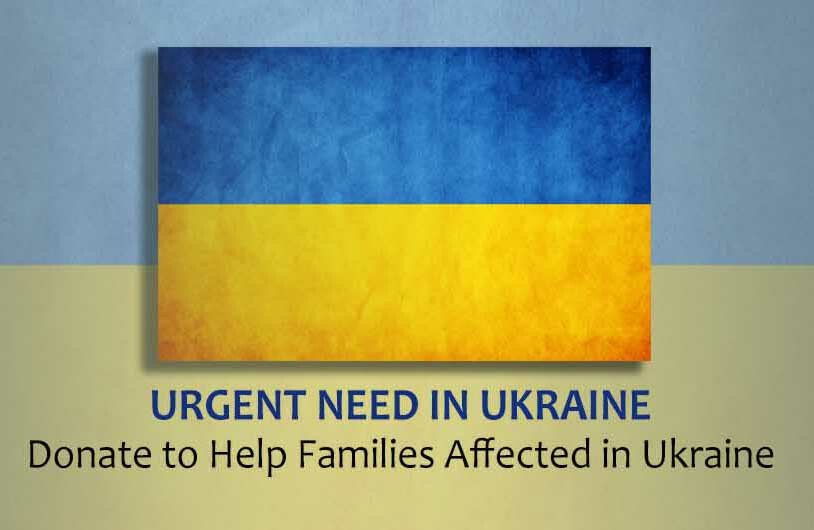 American Martyrs is supporting efforts to help Ukraine in two ways - by directing monetary donations to Catholic Relief Services, and by supporting the donation of basic life essentials to Help for Ukraine, a project that is being coordinated by three AMC parishioner families of Ukrainian descent.
support the "Help for ukraine" project
Support the Help for Ukraine ministry work of Carolyn Bingaman, Megan Fraher and Andrika King, three women of Ukrainian descent who are coordinating with the Ukrainian community in Pennsylvannia. American Martyrs is proud to be part of the effort to help Ukraine. Millions of families in Ukraine need medical care, clean water, and emergency services. There is a desperate need for medical supplies. Resources are scarce and we - collectively as a parish community - can do more.
MONETARY DONATIONS
Make a monetary donation - online below, or by check. Make the check payable to "American Martyrs Church" with "Help for Ukraine" in the memo section. Drop the check in the Sunday offertory, or mail to the church, or bring to the Welcome Center during the week. OR DONATE ONLINE BELOW. All these monetary donations will be used directly for this Help for Ukraine project.
ESSENTIAL ITEMS DONATIONS
Donations of the following essential items are still needed:
Life Straws (water filters)
From the Amazon Wish List, choose to SHIP DIRECTLY TO AMERICAN MARTYRS in the shipping address section of checkout.
Purchase needed items on Amazon using our wishlist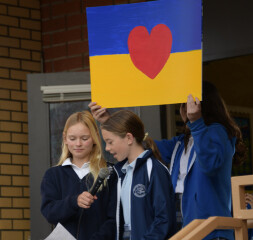 We are coordinating our efforts with St. Vladimir's Ukrainian Catholic Church in Pennsylvania, a small parish not far from where we grew up. When we learned about the overwhelming support this small parish of 50 families was able to provide via immediate family and contacts inside Ukraine, we felt compelled to join the efforts in delivering humanitarian aid to help so many. This is important to us as we are of Ukrainian descent, and we coincidentally made this powerful connection with Father Myron who has been instrumental in facilitating transport of medical supplies to those most in need.
To learn more about Father Myron, his connections to Ukraine, and his efforts in Pennsylvania, please take a minute to read this moving article. How Scranton Is Helping the People of Ukraine
If you have any questions, please contact:
Carolyn Bingaman: - (917) 648-1537
Megan Fraher: - (310) 528-7846
Andrika King: - (310) 936-8577